The last few days have been really nice, as Rob went out of his way to make sure I would have a nice birthday. :)
He took last Friday (and yesterday) off from work, and we kept Curtis home from school last Friday and went to
Bullswool Farm
, where you can pet the lovely animals (and take stupid amounts of photos) ... I'll do a separate post about that. :)
Saturday we drove up to Auckland, did a bit of DVD shopping (surprise surprise!), and stayed later than usual, so we could join a couple of friends for dinner at our favourite Thai restaurant.
Sunday we drove over to Matamata, where I bought some more DVD's (yes, I know, I'm a shocker!), came home and watched movies and even got a little drunk .. ;)
Monday (the actual birthday) I got some neat pressies, and got taken out for a nice lunch, so I feel very spoiled. :)
My sister (who I'm on MUCH better terms with these days) got me the best present of all .. a Game of Thrones shirt, pic below ...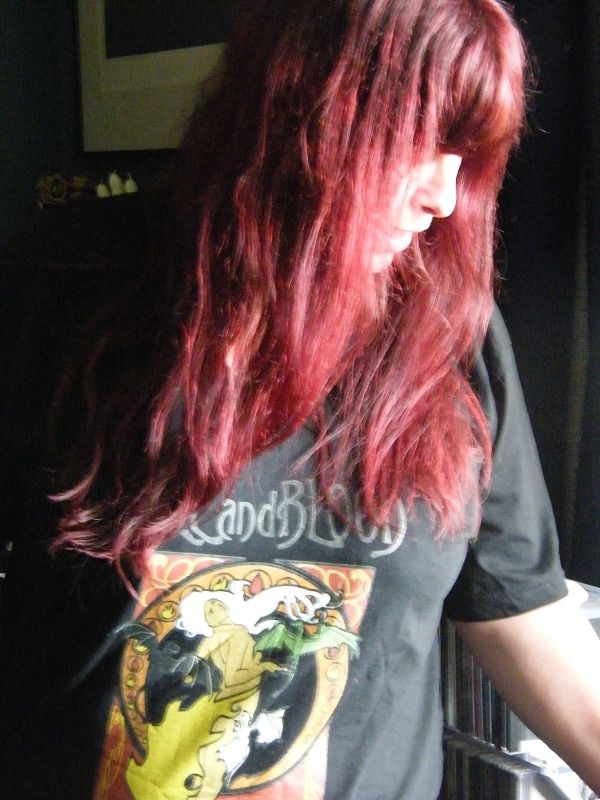 An art nouveau take on Daenerys and her dragons. :)
Rob went over and beyond his role by TRYING ON WOMAN'S BOOTS to get me a cool pair of leopard skin ankle boots. He also tracked down one of
grrm
's older books which has been out of print, so I'd have to say he's in my good books at the moment!
Another fantastic gift I have to mention (and also from my sister) is a set of pillowcases, all the way from England ... pics below. ;)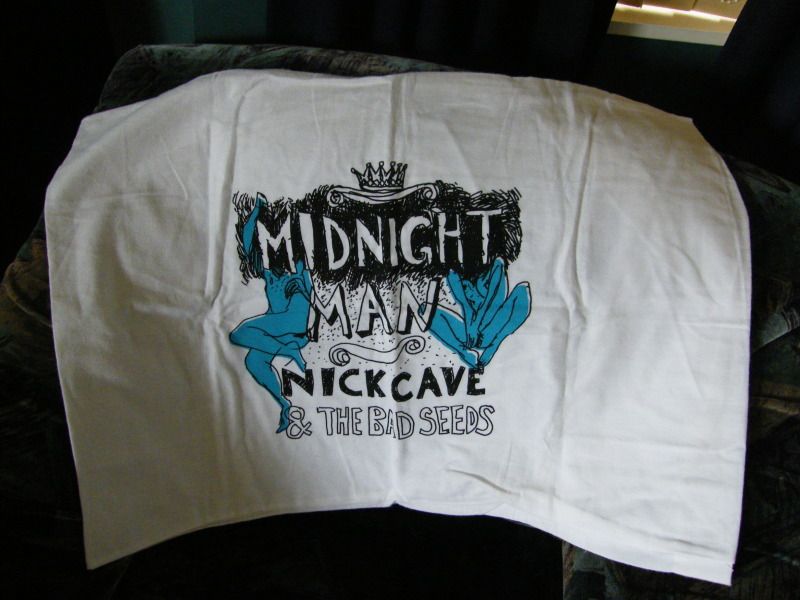 the front ...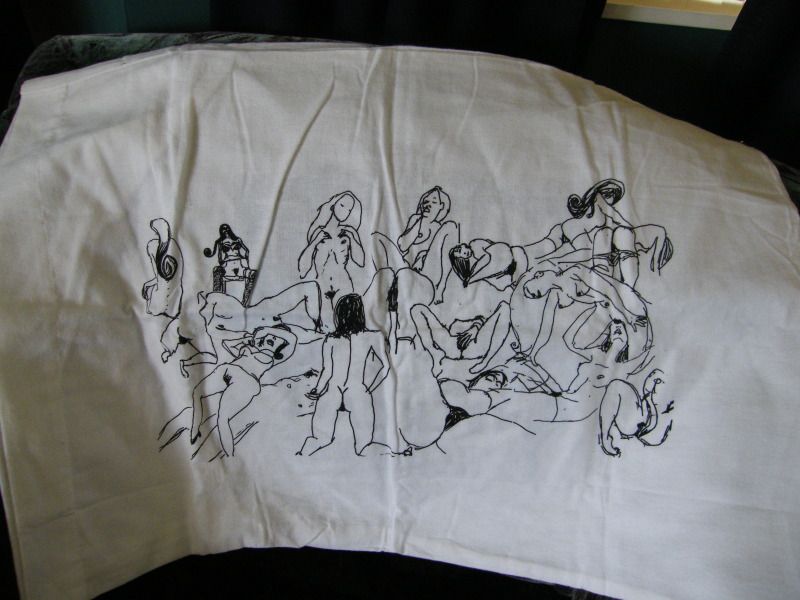 the back!!!!